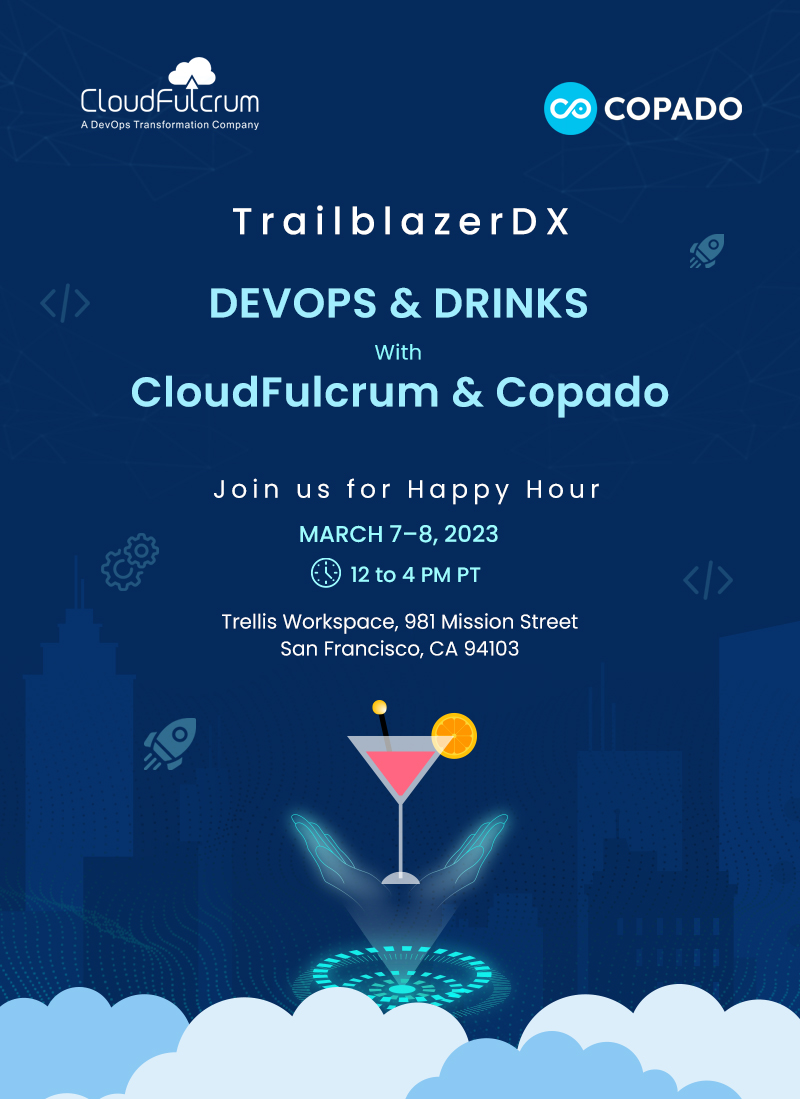 Let's celebrate 8 years of TDX with Copado and CloudFulcrum!
Join us for an evening of drinks and networking with other Trailblazers at Trellis Workspace, San Francisco. 
Get an exclusive preview of the Copado Extensions package from CloudFulcrum to optimize your Copado performance, conduct an audit of your Copado platform utilization, and assess the current state of your DevOps maturity with Copado.
Don't miss this opportunity to meet and connect with experts in Multi-Cloud DevOps, DevSecOps, Test Automation, and synthetic monitoring.
Join us for a night of celebration and innovation as we continue to push the boundaries of DevOps in the Salesforce ecosystem!
Comments are closed.