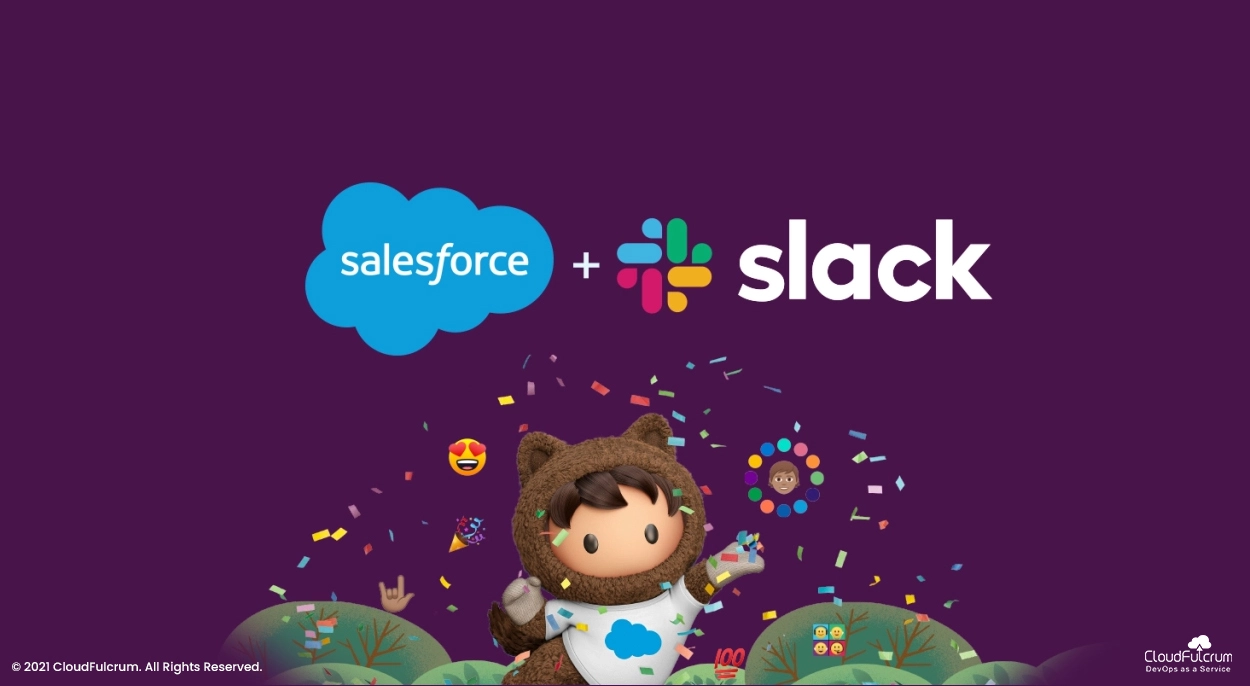 Without exception, Dreamforce has always been an event of exciting announcements, inspiring stories and fascinating presentations every year. Now that the Dreamforce Conference has successfully ended, you might be thinking about the key takeaways for you and your team. So, here are a few of the key announcements that have the potential to be a game-changer for admins, developers, and IT leaders. There are a lot of things to explore from the Dreamforce-2021 Conference such as the anticipated new and improved tools for both low-code and procode developers, DevOps Center, and the inevitable introduction of Backup and Restore.
Low-Code Tools for Robust Development
While you can create more advanced customizations on the Salesforce platform than ever before, Salesforce isn't giving up on its commitment to low-code development. In order to equalize development all the more, Salesforce has been progressing and adding low-code tools that allow anyone to build and automate advanced end-to end workflows. The most exciting of these tools include:
Flow Builder
Flow Orchestrator
App Builder
Dynamic Interactions
We all love Salesforce for this very reason that it has been creating opportunities for everyone to build on the platform and devise innovative solutions using clicks not code! However, making it easier to build complex Flows and other awesome features always has ramifications for managing development and releases on the platform. Several of these metadata types, including Flows, can be difficult to deploy. And development and admin teams working on numerous user stories will discover that they run into discord very frequently when the projects are larger and take prolonged time to complete.
CloudFulcrum will help you send those Flows swiftly and successfully, so that deployments don't consume your development time. DevOps is the only way to ensure that you keep abreast with business demand for greater innovation on the Salesforce platform.
Development from Anywhere Using Code Builder
While the low-code tools introduced at Dreamforce would have specifically appealed to admins, developers had a reasonable share of product announcements addressing them. Code Builder, which has been in progress for some time, was promoted again this year and is expected to be in beta for Spring 2022.
The web-based Integrated Development Environment (IDE) was introduced at Dreamforce 2021 as a means for Salesforce developers to 'work from anywhere.' Now that remote and hybrid working are the new normal, the benefits of using a cloud-hosted development environment are evident. But with several teams working remotely, tools and processes that enable close collaboration become vital. Code reviews in a source-driven workflow are an indispensable part of ensuring that all developers view, understand and examine the work of their team. In the State of Salesforce DevOps survey, it has been disclosed that several Salesforce teams have been adopting version control this year. Building on a robust foundation in version control, development teams are using powerful DevOps workflows to innovate at speed, from anywhere, without losing a consistent vision for each project or sending more bugs.
The Much-Anticipated DevOps Center
Salesforce also introduced us to numerous demos of DevOps Center, now expected to be globally available in Spring 2022. The advent of DevOps Center serves as a confirmation from Salesforce that releasing on the platform natively is more difficult than everything else you can do on Salesforce. While other tools and products have enlarged the opportunities for personalizing your orgs, Salesforce's offering for managing metadata migrations has not been revised for a long time. DX delivered important innovations, but not for admins and low-code developers unless supported by third-party software. The Salesforce professionals have been left to use change sets for their deployments – a process globally recognized as extremely manual, tedious, laborious, and prone to errors. Rather than persisting with change sets, several teams have switched to third-party tools such as CloudFulcrum to expand their deployment success rates and cut deployment times. In this kind of ecosystem, CloudFulcrum has been successfully making the case for DevOps.
Salesforce now recommends version control and other pillars of a mature DevOps process, emphasizing the significance of upgrading from traditional org-to-org development. Thousands of developers and admins are already using solutions such as CloudFulcrum to manage complete DevOps workflows and enjoy the advantages of shorter release cycles, but DevOps Center will introduce many more on the path towards source-driven development.
Backup and Restore
Salesforce's announcement of its own native Backup and Restore tool, which should be globally available in October 2021, is akin to DevOps Center: the functionality of native tools has slackened solutions offered by Independent Software Vendors (ISVs), and Salesforce wished to enhance its offering with tooling that closely resembles the other options in the market. In the case of Backup, Salesforce's Data Recovery Service is the issue that badly needs replacement. A desperate remedy for recovering some data, however slowly and imperfectly, the service is unviable as a method to secure your org. But when Salesforce withdrew the service, users pressurized for its return. Salesforce pleased users and promised to develop a more powerful backup solution.
Backup and Restore is Salesforce keeping up on its promise. Akin to the DevOps Center offering a subset of the functionality identified in other DevOps solutions, Backup and Restore will offer similar features to more exhaustive backup solutions. Users can back up and restore data, metadata, files and attachments. Different backup frequencies and retention periods will be available. Other useful features comprise a search function to locate single records within your backups. More information on capabilities and pricing will be made available when Backup and Restore is released.
Salesforce's expedited delivery of Backup and Restore backs up the data and metadata in your orgs. Without a robust backup solution in place, it is impossible to ensure business continuity or avoid the costs of data loss. The best solution for this is to embed backup tools and processes into your DevOps workflow, which is why Salesforce wants to merge Backup and Restore with DevOps Center.
Slack-First IT
Salesforce acquired Slack for $27.7 billion, indeed a titanic investment. The question on everyone's lips is: what is Salesforce going to deliver by its acquisition of Slack, the communication platform? The prime idea is that Slack will become the 'digital headquarters' for your business – a unified place for coordinating work. Dreamforce lovers got to see numerous ways in which Salesforce considers Slack playing a role in workflows and processes.
One interesting possibility for Salesforce teams, which was demonstrated at Dreamforce, is that Slack might begin to play host for ChatOps functionality. Using new Flow elements for communicating messages to Slack and acknowledging any responses, including emoji actions, teams will be able to automate communications around reviewing and authorizing each other's work items in DevOps Center.
What's Lacking in Salesforce DevOps and What's to be Expected?
There are a few chinks in the Salesforce DevOps world currently that need to be filled. Firstly, there is a need for better observability and metrics that go beyond application performance monitoring and the fundamentals of security dashboard. There is a need for user activity dashboards, performance monitoring, and better incident response management. Secondly, customers need to put on their cyber security lens and move second-generation testing application security into their DevOps pipelines. It has been proved by certain studies that fixing an outage vis-à-vis fixing a bug in development is multiple times more efficient.
As systems become more entwined, a need for a holistic view called 'App DevOps' is emerging. This seems to be a natural evolution as the need for multi-cloud version increases. Some Salesforce compatible version and command servers currently offer limited multi-cloud capability. As we move into 2022, the management topics is expected to continue to influence the DevOps domain. As Agile and DevOps are converging, what is really required is 'Application Value Delivery.' Instead of the IT department asking the management to adopt DevOps culture, they should tell the management that they need DevOps. The management has the tools to understand what is happening with Digital projects. The IT projects should be managed just like how the whole company is managed as every business of every kind needs to perform in the digital space. DevOps shouldn't be viewed as the mysterious cultural shift. Instead, DevOps should be seen as the way to make an agile measurement philosophy work for an organization. This should start the path to using the same tools to manage day-to-day business activities according to the production.