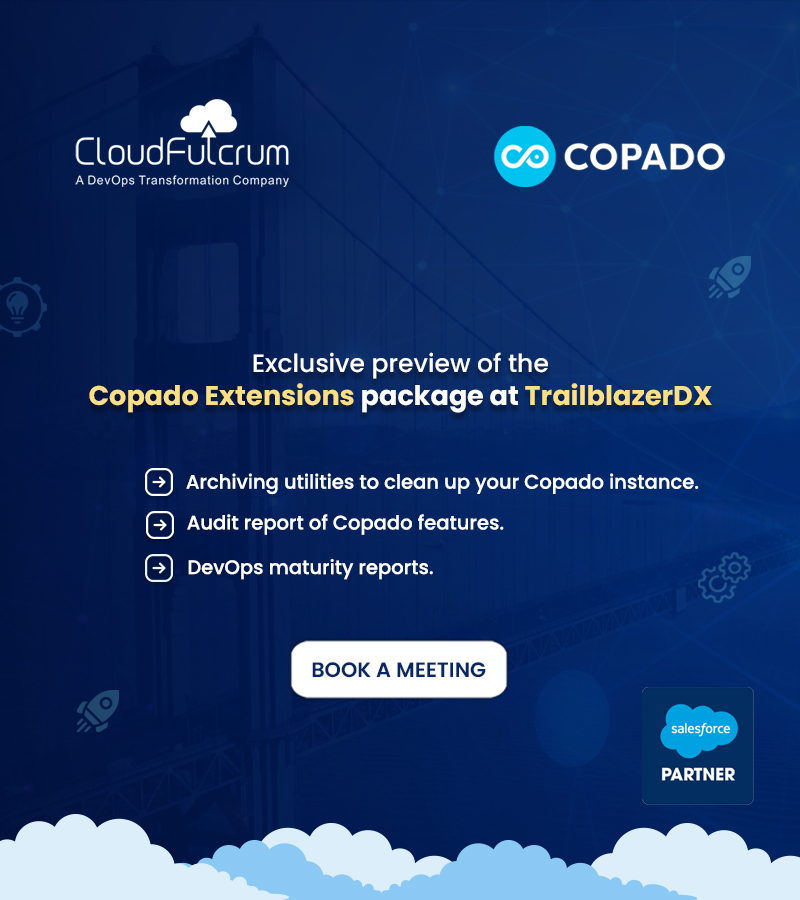 Exclusive preview of the Copado Extensions package at TrailblazerDX
We are at TrailblazerDX this year! Meet us at Trellis Workspace, San Francisco.
Get an exclusive preview of the Copado Extensions package from CloudFulcrum to optimize your Copado performance, conduct an audit of your Copado platform utilization, and assess the current state of your DevOps maturity with Copado.
The Managed package provides the below exciting capabilities:
Archiving utilities to clean up your Copado instance
Audit report of Copado features
DevOps maturity reports
Meet us and learn more about how "CloudFulcrum Extensions for Copado" can help your organization.
Comments are closed.