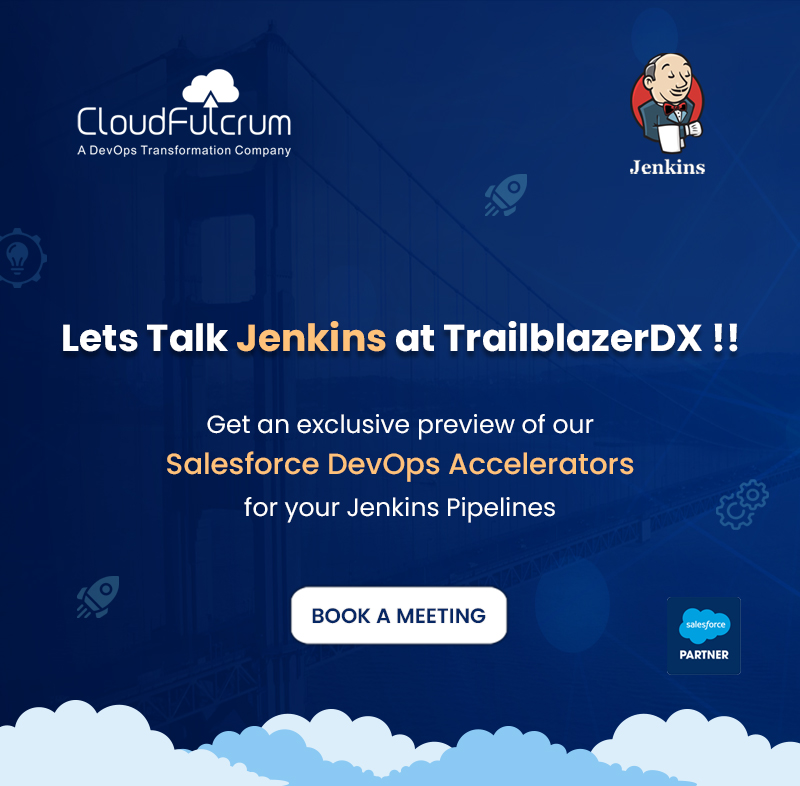 Lets Talk Jenkins at TrailblazerDX !!
Join us at Salesforce TrailblazerDX, where we'll be diving deep into Jenkins and all things DevOps! Our team of experts will be on hand to discuss your toughest challenges and share their insights on how to streamline your DevOps workflows.
And that's not all – we'll also be offering an exclusive preview of our cutting-edge Salesforce DevOps Accelerators. These powerful tools are designed to help you accelerate your development processes, improve collaboration across teams, and ultimately deliver better results for your business.
Don't miss out on this exciting opportunity to learn from the best in the business and take your DevOps game to the next level!
Comments are closed.