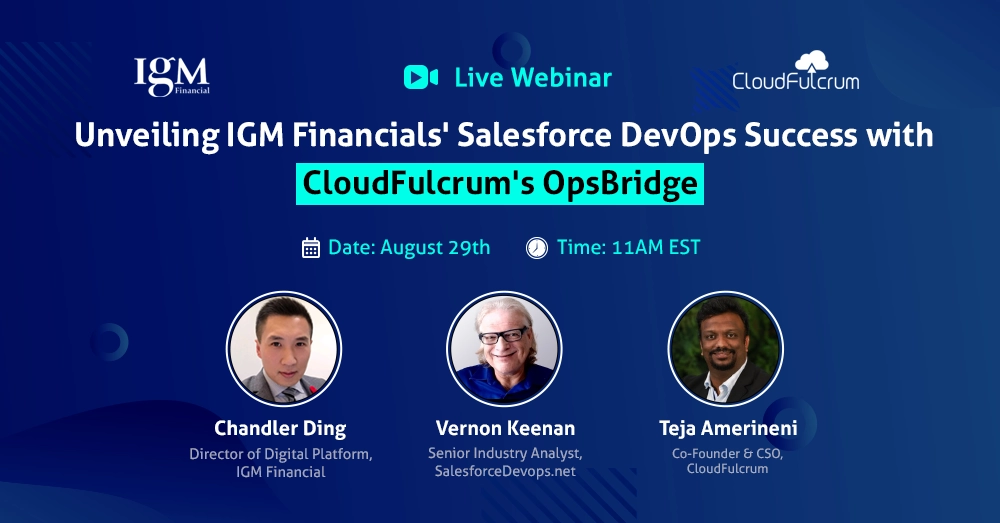 Unveiling IGM Financials' Salesforce DevOps Success with CloudFulcrum's OpsBridge
CloudFulcrum proudly presents 'Unveiling IGM Financials' Success with CloudFulcrum's OpsBridge Solution', a webinar that promises to revolutionize your approach to Salesforce DevOps. Mark your calendar for August 29th and gear up for an enriching session with our speakers, Vernon Keenan, Chandler Ding, and Teja Amerineni.
Webinar Agenda:
Learn from IGM Financials: Explore Their Transformation Story
Unveiling CloudFulcrum's OpsBridge: Discover Features and Benefits
Experience Salesforce deployment accelerators in action
Best Practices in Salesforce DevOps and Release Management
Live Q&A Session: Your Opportunity to Get Expert Answers
Date: August 29th 2023
Time: Tuesday 11AM EST
Comments are closed.